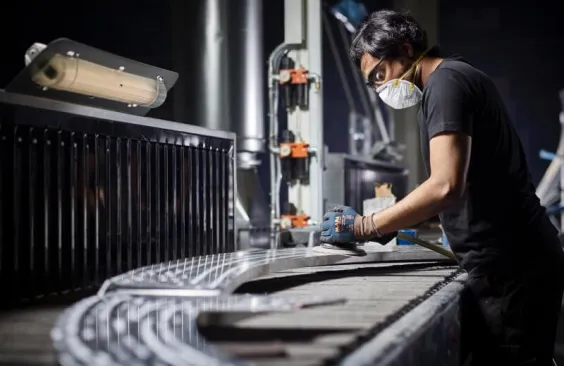 We support product development from early-stage capacity studies and prototyping to final manufacturing and production process design. Making this possible is our next-generation machines and highly skilled team of:
CAD/CAM designers and programmers
Tool makers
Application and manufacturing engineers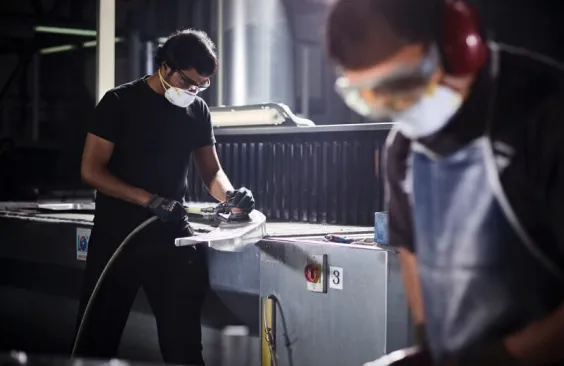 Our manufacturing engineering solutions include:
Process capability studies
Precision machining
Prototyping
CAD/CAM programming
Application engineering
Manufacturing process design
Production process development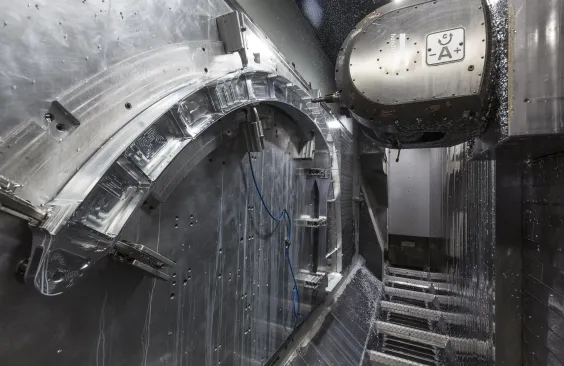 Our machining capabilities are designed to meet key industry requirements with the following offerings:
Three-and five-axis milling machining soft and hard materials
Turning
EDM, grinding
Plastic injections
Laser and TIG welding
Rectification process (three-point bending, roll forming, shot peening by ultrasonic and blasting)
Assembly for faster installation, torqueing, bushing, and bearing installation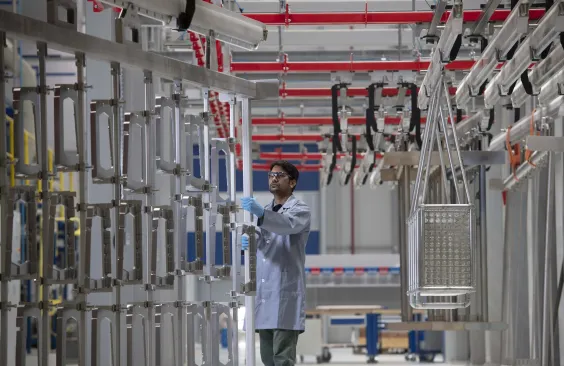 Our special process engagements are carried out at two main shops with an overall footprint of approximately 8000 square metres. These are equipped to carry out:
SPECIAL PROCESS
Chemical cleaning on Al, Ti
Anodizing (SAA, HAA, CAA, TSAA, BSAA) and Alodine Passivation
Phosphating
NDT (Penetrant Testing)
Painting (water and solvent borne) and ink marking
PDV coating
Testing capabilities for chemical analysis

Titration
pH
Hydrogen determination
Conductivity
ICP

Blasting, vibro polishing, shot peening for surface enhancement
Paint stripping by media plastic
Carburising
Plasma nitriding
Tempering and annealing
Process surveillance/performance testing

Climate chamber
Salt-spray chamber
Paint adhesion testing
All our cutting tools and re-sharpeners come with the assurance of quality and precision. We have an advanced technology edge to produce high-quality tools for all types of operations, such as milling, drilling, reaming, etc. Further, our capabilities extend to measuring, inspection, and other critical functions such as:
Custom-made cutting tools for all operations
Manufacture and re-sharpening of carbide and HSS tools
Five-axis cutter grinders to tool re-sharpening
Self-measurement probes and 3D simulators
Measuring and inspection of cutting tools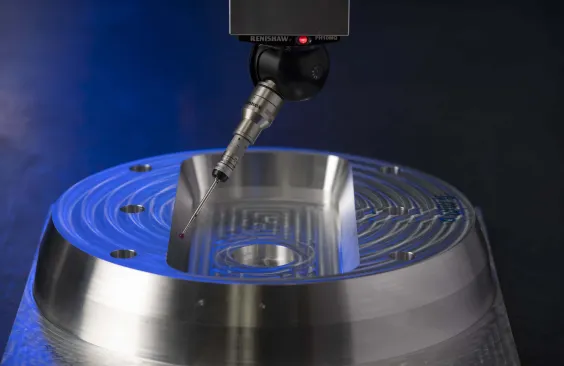 We make sure that all our products and manufacturing processes are constantly monitored and controlled to meet our internal and customer needs. That's why we focus on training our employees for operator qualifications and reassessment programmes. This helps us promote self- inspection deployments across departments.
Our Statistical Process Control framework goes a step further by helping us improve sampling methods and redefines key characteristics required to ensure alignment with our Quality Policy.
Our inspection process is handled with conventional equipment like:
Vernier caliper
Micrometres
Digital high-gage measuring equipment
Coordinate Measuring Machines (CMM)
Hexagon machine with PCDMIS for offline programming
We are equipped with three CMM's, and portable arms with the following key capabilities:
| CMM TYPE | BRAND | MEASURING LENTH(X:Y:Z) MM | SOFTWARE | VERSION |
| --- | --- | --- | --- | --- |
| Fixed | Hexagon | 2000:5000:1500 | PCDMIS CAD++ | 2012 |
| Fixed | Hexagon | 900:2000:800 | PCDMIS CAD++ | 2013 |
| Fixed | Hexagon | 700:700:500 | PCDMIS CAD++ | 2013 |
| Portable | Hexagon | 1 Meter Radial | PCDMIS CAD++ | 2011 |
| OFF-line Programming dongle | Hexagon | N/A | PCDMIS CAD++ | 2012 |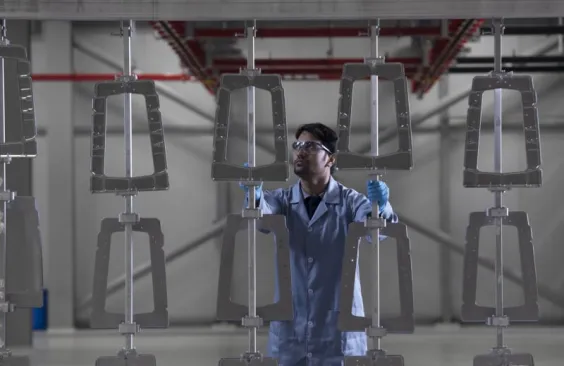 We are equipped to control the properties of materials, including various aluminium grades, titanium, steel and stainless steel, to meet industry benchmarks. We achieve this through monitoring that includes incoming inspections, detailed inspection during the parts manufacturing stage, and review following heat-treatment processes.
Our test capabilities include:
Material surface hardness with machines capable of achieving Vickers, Knop, and Rockwell A, B, C methods
Case-depth hardness (white layer) and microstructure analysis (including moulding)
Chemical analysis with spark optical emission spectrometer (OES)
Electrical conductivity measuring of non-ferrous material (aluminium grade/Eddy currents)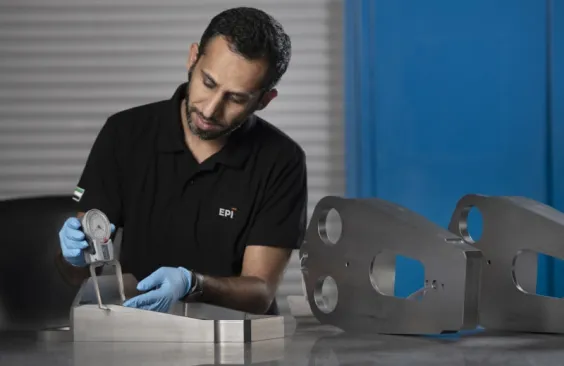 Dimensional, force, torque, electrical, furnace We perform in-house calibration for equipment within our scope of processes (excluding master equipment). This may include covering dimension force, torque, electrical, and furnace.
Our calibration offering is handled by our dedicated software platform that tracks all related data and notifications. This allows recall of equipment as per the defined verification period, supported by a qualified team.
https://webfiles.epiuae.ae/s3fs-public/2023-02/edge-career.webp